On Tuesday, October 11, 2022, WA The Diemasters, located at 2100 Touhy Avenue in the industrial park, hosted 14 Elk Grove High School manufacturing students and their instructor, Jonathon Won. The purpose of the visit was to tour a manufacturing plant and to show students the many career opportunities in manufacturing.
October is Manufacturing Month and many manufacturing companies throughout the US give tours showing students what manufacturing is all about!  It is no longer a dirty, dark, and dangerous workplace.  It can be a high-tech career using automated, computer-driven machines due to critical quality and production requirements.  Manufacturing is not just running a machine but offers pathways to many other high-paying careers such as engineer, quality technician, production supervisor, automation/maintenance technician, tool & diemaker, CNC programmer, machine operator, service/support technician, and technical salesperson.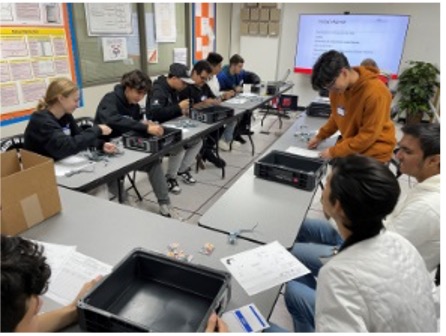 The EGHS students participated in a "hands-on" assembly game to demonstrate why automated machines are essential. Students were given roles: assembler, quality inspector, or production supervisor.  After completing the game, the students understood why the process required automation.
The students then took a focused tour showing the steps it takes to produce the same part they assembled manually.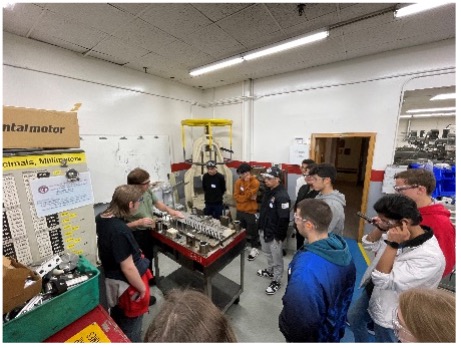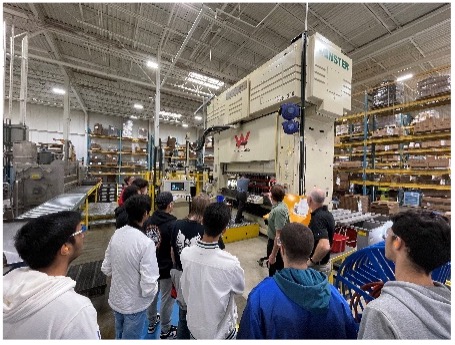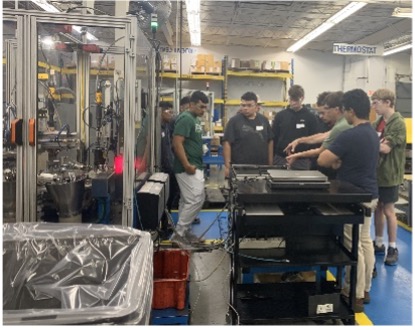 During the tour, members of The Diemasters team explained what they do, their educational and training background, and how they ended up in their careers.
There is a high demand in manufacturing to address the skilled labor shortage.  Internships and apprenticeships are an excellent way to develop the workforce needed to fill the skills gap.  As an alternative to pursuing a 4year degree, the students were encouraged to consider a "learn and earn" approach by looking at apprenticeships and other on-the-job training pathways in making their career decision.  Manufacturing Month events are critical to show the high-paying career opportunities in advanced manufacturing right here in the Elk Grove Village Industrial Park.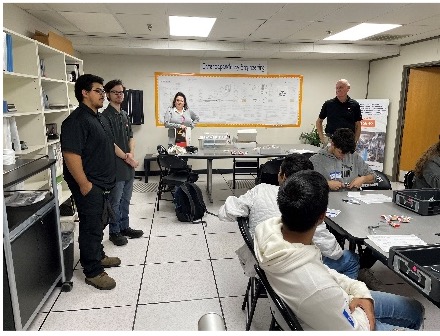 WA The Diemasters is a manufacturer of precision metal stampings and automated assemblies for global companies in the automotive, power equipment, medical, and many other industries.  WA The Diemasters is a member of the Technology and Manufacturing Association (TMA), the Precision Metal Forming Association (PMA), and the Greater Chicago Advanced Manufacturing Partnership, NFP (GCAMP).  Like WA The Diemasters, many companies today offer paid education/training and apprenticeship opportunities.