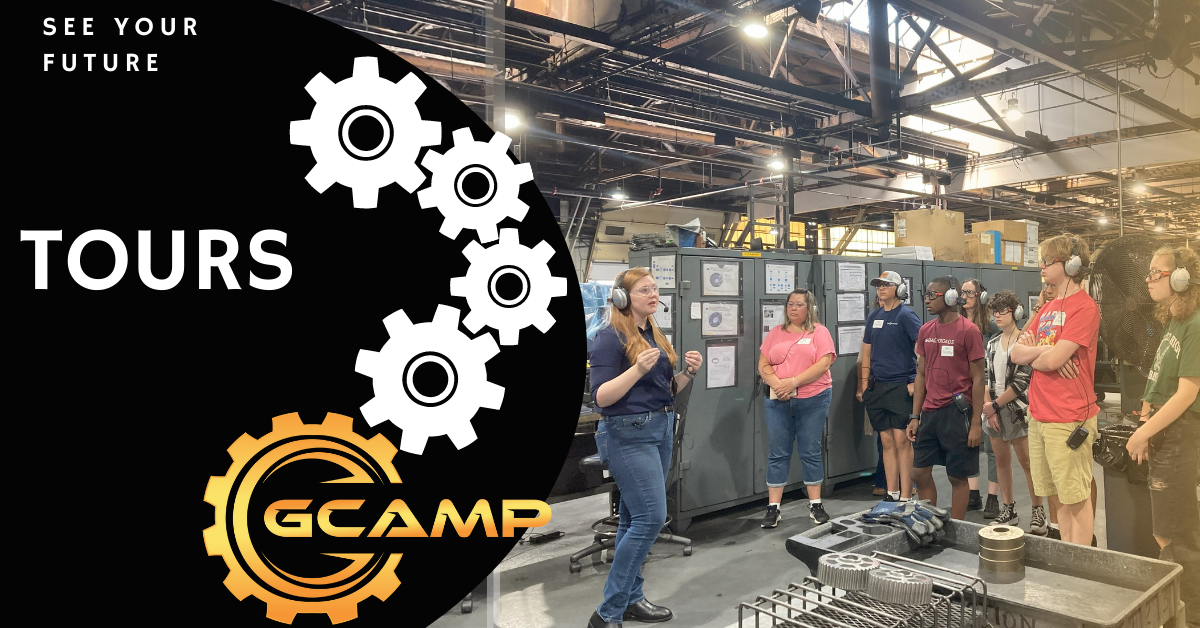 Students Cannot Dream What They Cannot See
It's difficult to understand the manufacturing industry if you have never been inside a manufacturing plant.   
From the outside, it's hard to imagine how robotics, computers, and high speed automation come together to create products at lightning fast speeds, contributing $2.3 trillion dollars annually to the U.S. economy.    It's hard to imagine that the parts being made inside a facility will one day power an electric vehicle, keep a heart beating, or take an astronaut to the moon.   And, finally, it's hard to imagine contributing to an industry that you have never seen.  
Tours Make a Difference!
Going on tours helps many students find their future.
Tours:
Help students make informed decisions about their career paths.

Are valuable for students at risk of disengagement.

Are especially valuable for disadvantaged students who may suffer from a "lack of both personal and professional network connections and lack of exposure to the world of work."

Can counter gender stereotypes and norms that might deter girls from choosing a career dominated by males.

Contextualizes the STEM education that students are learning in the classroom.
"It was great!   Very informational, yet fun!"  - A student from a GCAMP Summer Manufacturing Tour
GCAMP is a Leader in Impactful Manufacturing Tours
GCAMP tours are: 
SAFE - GCAMP provides tour guests with headsets that provide needed hearing protection while still allowing the tour guide to be heard.
EDUCATIONAL - 98% of students surveyed report having a better understanding of the connections between STEM (science, technology, engineering, and math) and real-world applications after going on a GCAMP manufacturing tour.
HIGHLY RECOMMENDED - 100% of tour participants (students and adults) would recommend a GCAMP manufacturing tour to a friend.
Email Dawn Curran, GCAMP Executive Director, today to schedule your manufacturing tour!   dcurran@gcamp.org